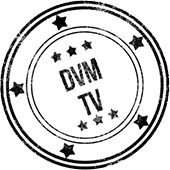 Who we are
The Foundation DVM-TV (Dutch Vision Movement) is a new Dutch Foundation with a professional videochannel in the alternative media. DVM-TV produces national and international videoproductions and interviews. Until today voluntarily run by experienced professionals FOR and BY fellowmen!

The topics and issues being exposed are rarely covered and exposed in the mainstream media, due to subjective reporting related to business interests which leads to avoiding or distorting the information concerning those subjects. DVM-TV offers a 'stage' for the other side of the story, so the viewer can judge for themselves.

DVM-TV appreciates contributions like journalism, expertise and editorial support. But of course, also the essential financial contributions in the form of donations, since professional video productions cost a lot of money and time.