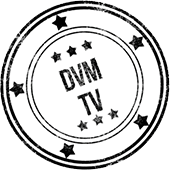 The DVM-team proudly presents our new website! After a year of hard labour, producing videos, it is high time for us to deliver our  own website, independently of our YouTube channel.
The interviews with Ronald Bernard went viral, so we decided to work on this project and here you will find the result, a new website.
Soon we will publish a special podcast in the menu under 'Radio' and there will probably be many more. Part 4 of the interview with Ronald Bernard will appear next week, as well as other productions.
We are working with a very small team, so we hope for donations and support in order to expand our team with professional journalists, producers with experience within the media.
Since we are investing our time and experience as volunteers we hope to get your support.
DVM-TV exists by and for our fellowmen, so every financial contribution is very welcome. That will guarantee the proceeding of our work. In that way we are able to make the world a better place. And that is what we are aiming for. Are you in?
We highly appreciate your donation.